Company at a glance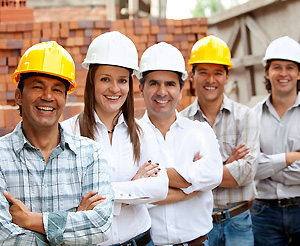 Penn Contracting Group (PCG)
PCG is a Subsidiary of Penn Design Group, LLC and is a minority owned and operated firm.
We offer a sensible, unique and single source solution to our client's capital improvement projects by combining all of the services needed to deliver and successful building project into one company. Those services are; Design, Construction and Management.
Design:
We work with a team of outside licensed Structural Engineering Consultants with the experience and capabilities to effectively design building projects through the Schematic Design, Design Development and Construction Design phases.
Construction:
Serving as the General Contractor (GC) on the projects we design, our clients get the satisfaction of knowing their projects are thoroughly reviewed during each phase of the design process to make sure design meets constructability and budget constraints. This also allows our clients to access accurate and detailed estimates at any time during each phase of design.
Another advantage of being the GC is that projects move easily and quickly to the Construction Phase because of our in house design team and construction team communication and collaboration efforts throughout the entire design process.
Management:
We manage the entire project from Pre-Design through Post-Construction, resolving conflicts that may arise along the way in order to deliver a successful project to the end user. The company strives to provide services above and beyond their clients' expectations.
We have the ability to service all project types including educational buildings, museums, hotels, medical facilities, laboratories, offices, garages, historic restoration, and sitework at all phases from feasibility and master planning through design and construction. Whether your project is large or small, our team of experts can provide the resources and solutions you need to get the job done right.
We offer services in the following market sectors;

Commerical
K-12 and Higher Education
Health Care
Religious
Community
Government
Parks and Recreation
Streetscapes
Cultural
Residential
_______________________________________________________________
Firm Licenses & Certifications:
In Virginia:
Disadvantaged Business Enterprise (DBE) through the Commonwealth of Virginia Department of Transportation, Effective 04-10-2014 (DBE 699452)
VDOT Small Business Enterprise, Effective 12/2013
Class A General Contractor, Effective 12-14-2013 (License #2705152542)
In North Carolina:
Disadvantaged Business Enterprise (DBE) through the North Carolina department of Transportation, Effective 02/2015
Historically Underutilized Business (HUB) through the North Carolina Department of Administrations Office of Historically Underutilized Businesses, Effective 04/2013
In Washington, DC:
Class A General Contractor, Effective 1-15-2015 (License #410515000177)
What we offer
1
Professional Services
When your time and money is at stake, you expect professionalism. Therefore, it is our goal to handle every aspect of your project accordingly.
2
Innovative Technology
We believe in utilizing the industry's latest software and technology to help ensure we deliver the highest level of services expected from our clients.
3
Experienced and Educated Staff
Our team of construction professionals has the skills and experiences you need to achieve the level of savings and quality you expect.
4
Industry Expertise
We have the resources and industry relationships to ensure your project meets your scope, schedule, budget and quality requirements both efficiently and effectively.