PRESS RELEASE – PENN DESIGN GROUP, LLC MOVES OFFICE TO FAIRFAX, VIRGINIA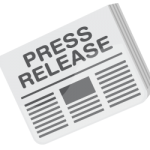 Richmond, VA – October 31, 2014
Penn Design Group, LLC will move its office from Richmond, Virginia to Fairfax, VA effective on November 10, 2014.
The move stems from Penn Design Group's unprecedented growth in the last year and it will enable them to maintain closer contact with their growing client base in the Northern, VA and Washington, DC areas.
"The company is excited about the move as it will not only strengthen our current client relationships, it will also place us in the epicenter of a booming construction economy in the Northern Virginia and Washington, DC areas. This will surely give us the opportunity we need to continue to grow as a business in the commercial construction market sector", states Jesse R. Penn III, President & CEO of the company.
Penn Design Group, LLC currently has two divisions; Penn Design Group which specializes in structural engineering and Penn Contracting Group which specializes in building construction. Their clients include state, government and private entities.
For more information, contact Jesse R. Penn III, MEM, EIT, M. ASCE at (804) 933-4503.