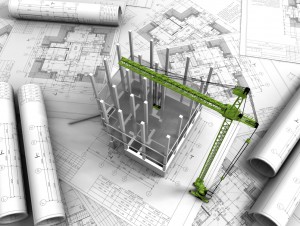 Design-Build Construction
Take advantage of our relationship with outside architects and engineers to give you a single source for project design and delivery. From the conceptual stage through completed construction, Penn Contracting Group's Design/Build services help to minimize project risk and shorten project delivery by overlapping the design and construction phases of the project.
Due to a desire to partner with the client from conceptual stages and work together to execute a seamless project, Penn Contracting Group is an advocate of the Design-Build project delivery method. In contrast to "design-bid-build", the design and construction aspects are contracted with a single firm. The design-builder is usually the contractor and design professionals are typically retained directly by the contractor. The design-builder strives to bring together design and construction professionals in a collaborative environment to complete these tasks in an overlapping fashion – whereas the construction begins while the building is still being designed – ultimately minimizing the project risk for an owner and reducing the delivery schedule.
You will benefit from:
Collaboration – We offer an operational environment focused on collaboration, integrating all team members throughout design and construction, and incorporating Lean technologies.
Efficient operations – We have a strong management team with recent, practical and relevant design-build knowledge from broad portfolio of projects.
Balancing time and money – We analyzes all components of the cost equation simultaneously to determine the best solution for the optimal outcome. The result is a facility that achieves your objectives and stays within the schedule and budget parameters.
Integration of technology – We maximize technology to provide thorough analysis of phasing, evaluation of design and scope features, as well as promote collaboration among all team members.
"The design-build process can bring great value to a client. With years of  design and construction experience, Penn Contracting Group is destined to be one of Virginia's most experienced design-build firms."